Fantia is a creator support platform where creators engaged in various creative and expressive activities can open their original fan clubs and freely use them as a place to present their works, communicate with fans, and obtain continuous funding for further activities.

Exceeded 8 million registered users!
The fan club market is growing, so please let's consider opening your fan club now!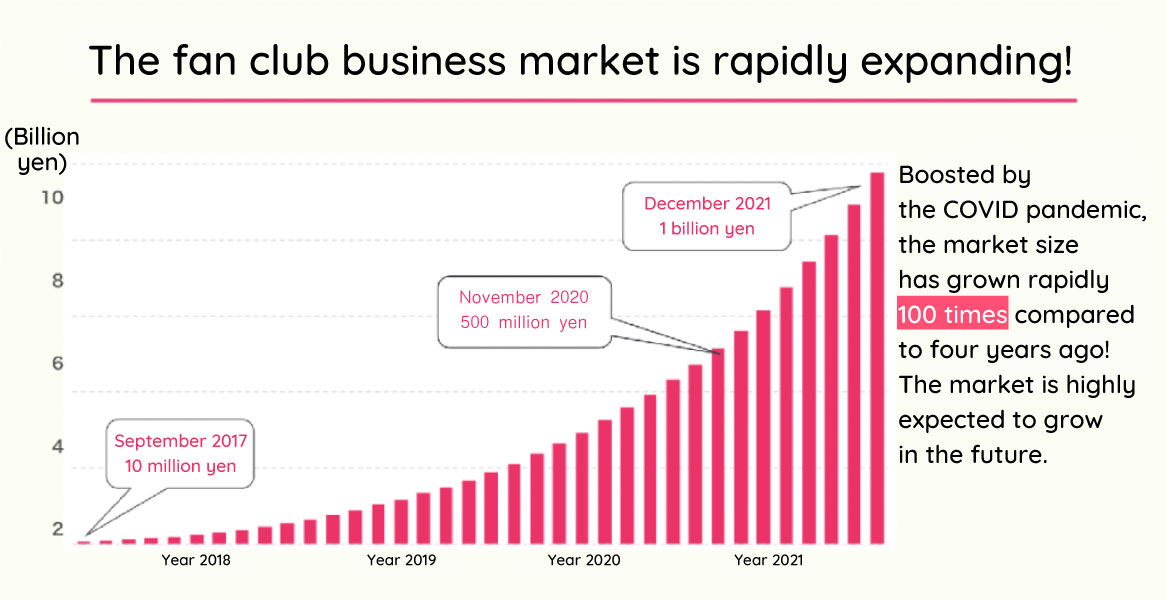 Steps from creator registration to activity
step1 Register as a creator and set up your monthly plan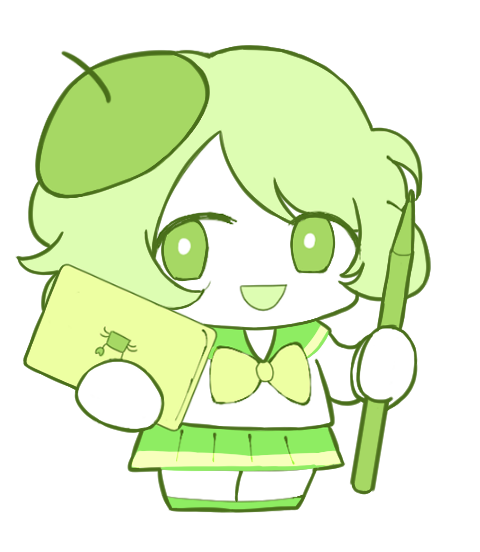 First, enter your self-introduction and register as a creator.
Registration fee, initial cost, and monthly usage fee, it is all unnecessary.
Multiple paid plans can be set from 100 yen to 100,000 yen.
step2 Distribute monthly benefits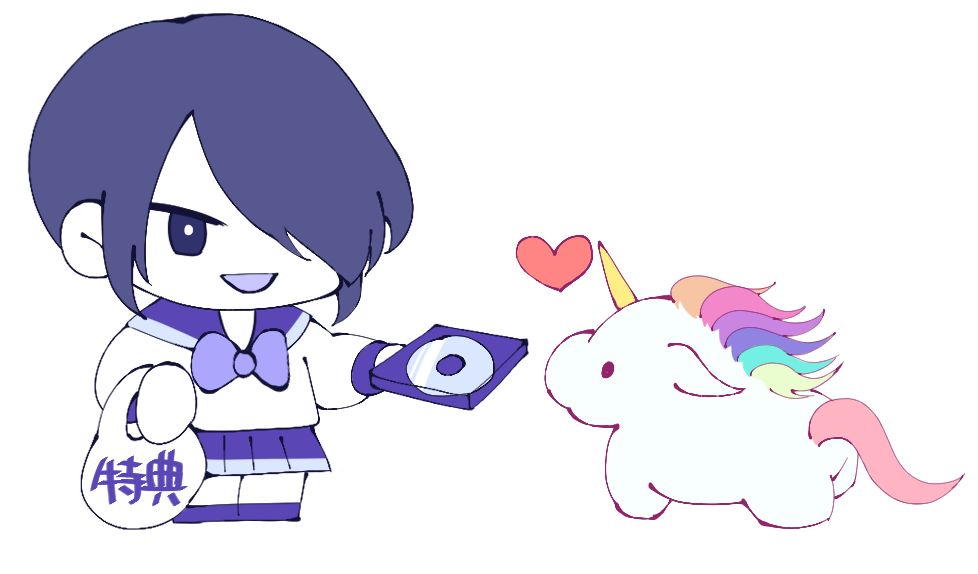 You can post a variety of postings including audio, video, images as well as zip files.
You can post benefits that are only viewable for plan participants as "exclusive content".
step3 Receive monthly support fund
We will pay you a total sales of monthly fan club membership fee and products sold deducted from platform fee to your designated accont.
Fees will be charged only when your sales are made.
*Sales can be applied for transfer between the 10th and 25th of the following month.
Payment to your account will be made on the 10th after the next month of the following month.
Fantia has full of functions to support your creative activities!
You can create content limited to plan participants!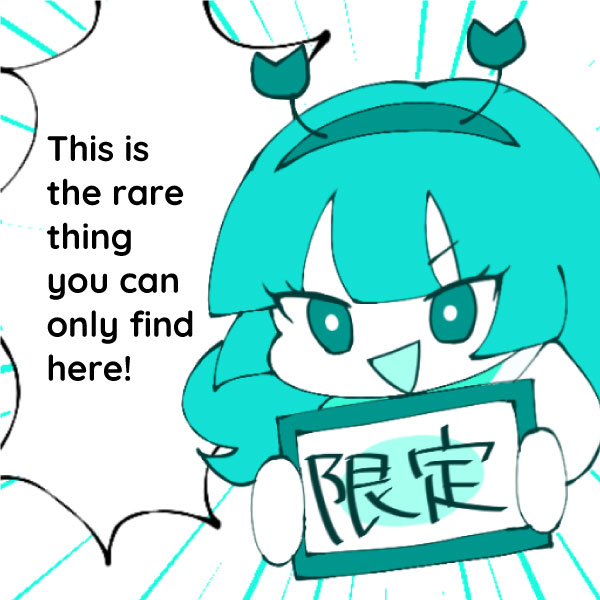 You can set the viewing authority (ex: anyone can view, limited to 500 yen plan or more) for each.
Only authorized users can enjoy the content, and you can also set a membership deadline.
DIY shipping and DL sales are available! You can also use Fantia as an online shop.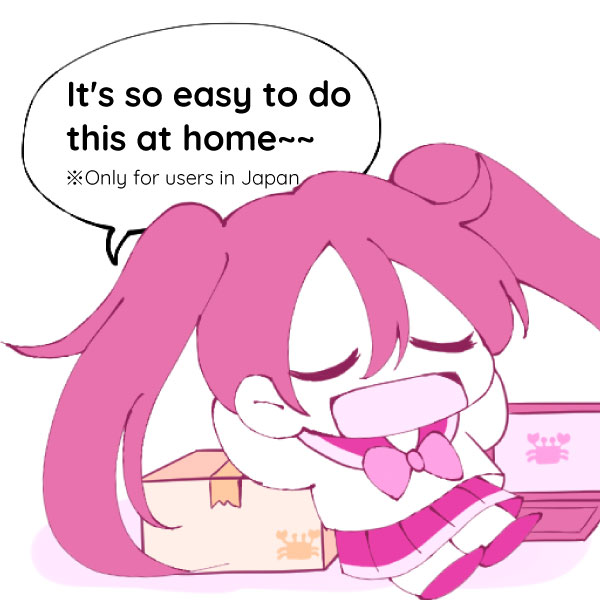 A convenient order management tool is available.
You can also set purchase authority, so you can sell only to your fans.
You can also sell your back numbers! Your fans can purchase and view your past content!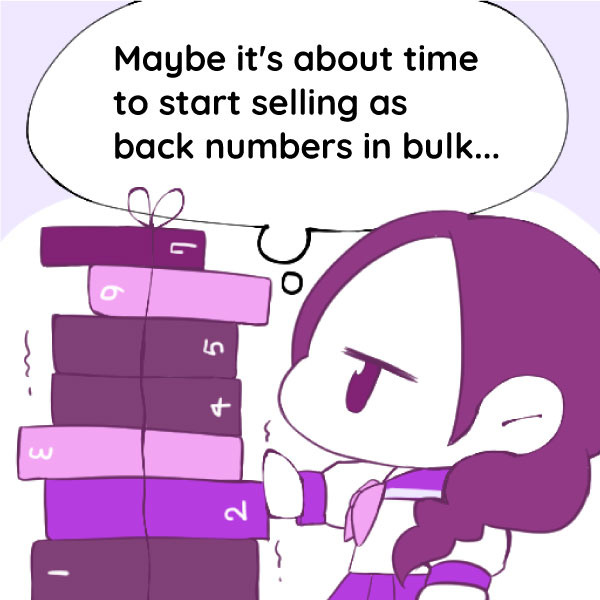 You can sell your previously posted exclusive content in bulk.
Back numbers are automatically created and sold every month, so there is no need for troublesome work.
You can receive support from fans with additional support!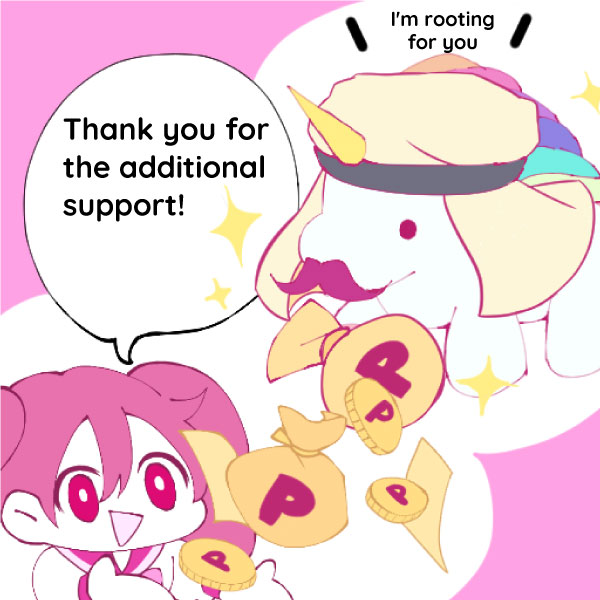 Fans who want to support you even more, can add any amount they like to the monthly plan, and you can receive even more support from your fans.
You can display a "Fan Certificate"!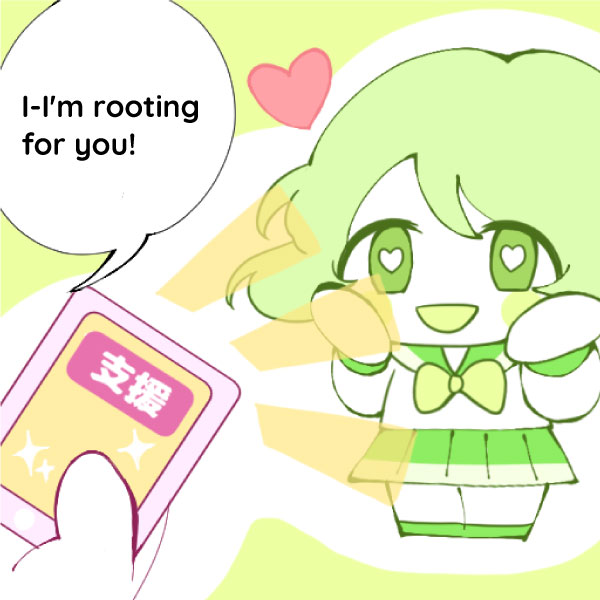 Your fans can display "Fan Certificate" as proof that they are fans of the creator.
It can also be used as a communication tool between you and your fans by having your fans present it at events.
"Tip" function gives you support for each post♪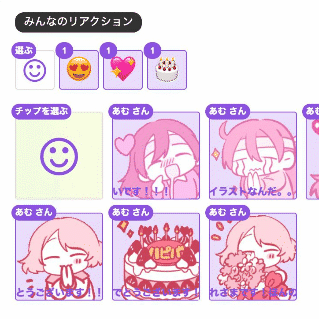 Fans can support creators per post in addition to the monthly fee.
This allows the creator to receive appreciation directly from the fan.
And many more functions to support your creative activities!
Issuance of free ticket,Setting viewing deadlines,Adding exclusive content、Giving support points,Enhanced communication functions,Issuance of invitation codes
Receiving your monthly sales
10% (including tax)*1 of the monthly fan club membership fee and product sales will be deducted as a platform fee.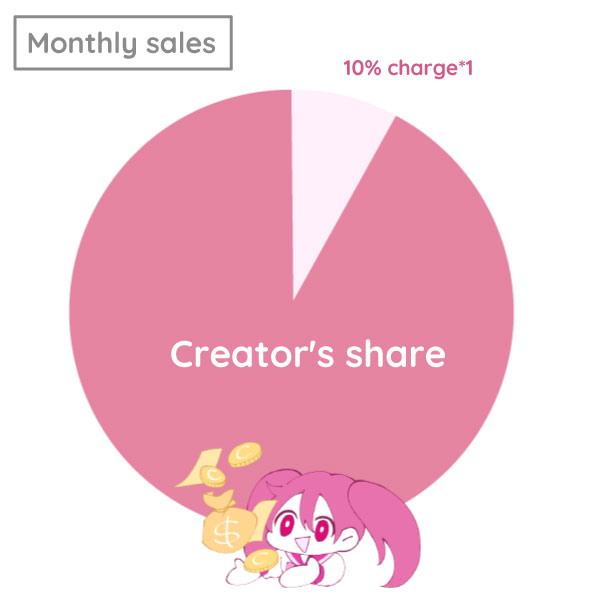 *1: The charge varies depending on the category and type of content.
10% for non-live-action categories, 13% for live-action category, and 30% for live streaming.
Here's an example of opening a plan!
Free and paid plans can be freely set up by creators.
If you have created a fan club but are not quite sure how to set up a paid plan, please refer to the model case below.
★Example of an illustrator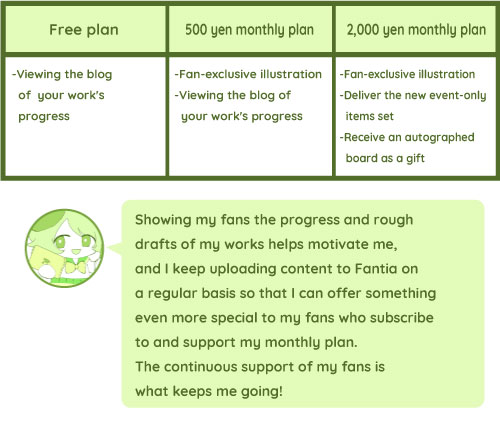 ★Example of a cosplayer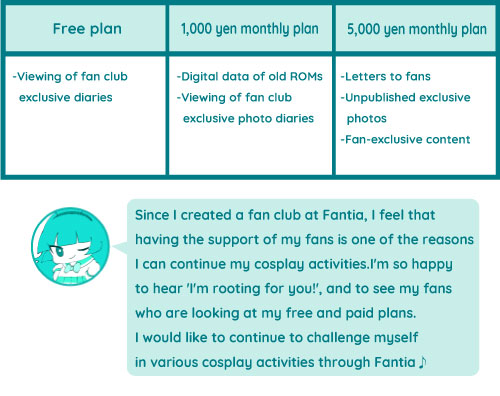 Special invitation promotion only for now!!
Free creator registration
Only for those who register as a creator using the invitation code
Up to 3 months from the opening
The usage fee* will be 0%!
*Normally, 10% of the monthly sales on Fantia will be the platform fee.
*The platform fee for the live-action category will be 13% from August 1st, 2022.
Invitation code
CSK22L
This invitation code will be automatically entered if you register from the "Free creator registration" button below.