Humikane Shimada Special Interview for the 1st Anniversary of Activities in Fantia
2023.01.10
Humikane Shimada x Fantia Collaboration Project
"Special Interview for the 1st Anniversary of Activities in Fantia"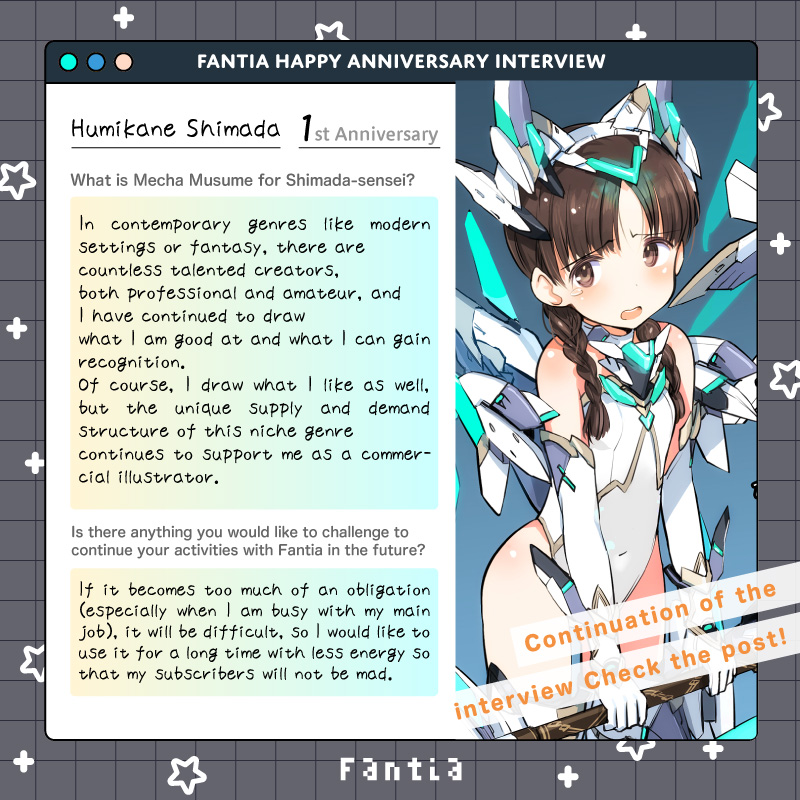 This post is brought to you by the Fantia Management Office
on behalf of Humikane Shimada.
On January 10th, 2023, Humikane Shimada celebrated
the 1st anniversary of his activities in Fantia.
To commemorate the first anniversary,
we had a special interview with him with a lot of maniac questions that
fans are coveted for.
Please enjoy it until the very end♪
Let's get the interview started!